How Local Business Reviews Can Revolutionise Your Online Presence
Local businesses used to thrive on word of mouth and good positioning. In the digital era, however, this isn't always enough to beat the competition, so a digital presence is essential to success. Good online presence for a small business consists of a range of elements, from SEO to social media, but perhaps the most valuable results of a good digital campaign are the local business reviews you can pick up.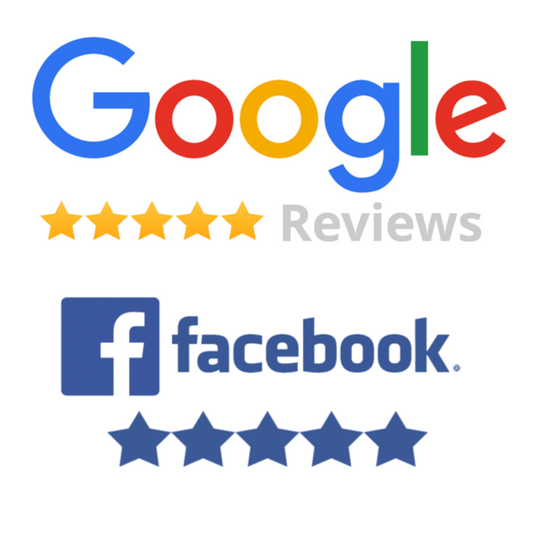 There are many popular review platforms on the internet to consider, and which one you choose to focus on depends entirely on what type of business you are. Our favourites are Google My Business Reviews and Facebook Page Reviews but we'll talk about a few others in this blog post that are ideal for more specialist businesses.
If you're a local business just getting into the online arena and you want to make a quick impact on the local digital landscape, reviews are the perfect solution.
We're here to help you get your business found and hope that this blog is useful, but if you want to learn more after reading, don't hesitate to call us on 0151 329 2988.
Why Are Local Business Reviews So Useful?
Sounds like a question with an obvious answer. Of course reviews are useful, they reinforce positive public thought about your business, right? Well, yes, they do, but they also do a lot more!
Build Trust
Your business is just another name and place in the veritable sea of names and places called the internet. Standing out from the competition and being the business to gain the trust of the potential customer is what makes you successful. Reviews and star ratings are an excellent resource to help build this trust.
Reviews are the closest thing to a word of mouth recommendation that the internet can offer, and, psychologically, people are much more likely to trust a business that has already been trusted by other real people.
Stand Out
If you've ever seen listings on a search engine results page (SERP) with gold stars, you'll know how much of a visual impact they have. These stars are hugely useful tools for improving the click-through rate of your optimised web pages, working with the meta title and description to entice users onto your site.
These stars are a product of using schema markup to let Google know that reviews are available for your business, but first you need to have reviews!
Get Exposure
The more review platforms you amass local business reviews on, the greater the exposure your business will receive. Using directories and aggregators like Yelp and TripAdvisor, and encouraging your customers to leave reviews on these sites, will spread your business across the relevant parts of the web, giving you the chance to pick up custom where previously you had no presence at all.
Where Should I Focus On Getting Reviews?
As previously mentioned, where you want your reviews to be depends on what industry you're in and who your customers are.
There are several main hubs for local business reviews, including Google, Facebook, TripAdvisor, and Yelp. Each of these have positives and negatives…
Google My Business Reviews
Google reviews for local businesses are extremely useful for standing out in the maps listings that display in the SERP for local keywords such as 'hairdressers liverpool'. If you're a local B2B or B2C service provider, this is probably the best way for your reviews to impact your online presence. One thing to remember though, if you have bad reviews, you're going to stand out in the wrong way. Research has shown that, using the restaurant business as an example, over one in three people will be put off by a sub-four star rating!
Facebook
Facebook reviews are also perfect for local service providers, particularly those that are exclusively B2C and generally light hearted. For example, if you're selling fluorescent tube lights it probably doesn't matter if you don't have reviews on Facebook (or even have a Facebook page for that matter), but if you're a bouncy castle rental hire company, strengthening your reputation on Facebook is an absolute winner.
TripAdvisor
Any restaurant, hotel, or attraction worth its salt should be on TripAdvisor. This site has cemented itself as the authority on where to go when visiting somewhere new, and the power of good reviews is just as important on TripAdvisor as it is on the rest of the internet. Restaurants can particularly benefit from being in the top percentile of local restaurants and the business this can drive is worth putting in the effort.
Yelp
Yelp is a catch-all review site and directory that's useful for just about any business. If you're the type of business that would have been listed in the Yellow Pages, you want to be on Yelp. Reviews aren't as easily given on Yelp as on other sites, so they're even more impactful when you do receive one!
How To Get Local Business Reviews Out Of Your Customers
There are a range of ways you can go about encouraging reviews from your existing customers. We like to think that, for smaller service providers, simply asking each customer you serve should come up with some results. The larger your business is, however, the harder it can be to inspire people to leave reviews.
That's why it can be useful to offer incentives to customers who leave reviews, whether it's entry to a competition for each unique reviewer or a discount offered when a review is left. Although the return on this investment isn't tangible or measureable, trust that it's there.
Other Benefits of Local Business Reviews
Local business reviews offer a range of other benefits and uses, including:
The ability to set up an automatic review feed on your website, immediately signalling to visitors that you're a trustworthy business

The chance to learn from your customers what's right and what's wrong about your business, meaning you can adapt and fix any areas you're falling down in

Increased chance of return business – if someone's willing to put the time in to writing a review for you, they're likely to think of you again next time they need a similar service or product

There are ample benefits to pursuing reviews for your business and the only barrier to entry is your willingness to focus on it!
If you're serious about building a digital presence for your local business, reviews should be near the top of your priority list.
Gaining reviews is almost entirely in your hands, but the other elements of digital marketing like SEO, content marketing, social media, and PPC are probably best left to the experts. If you want to get your business found in 2018, get in touch with us today by filling out a contact form or calling 0151 329 2988.
We're here to help local businesses, so join the rest of our clients at the top of Google by inquiring about how we can help you!