Bing / Microsoft Ads – it's worth it!
To improve your SEO, sales, and conversions, you want your content to be seen by as many relevant people as possible. As well as making use of Google AdWords, we specialise in handling Bing Ads too!
Bing Ads (also known as Microsoft Ads) are, as you've probably guessed, the Microsoft equivalent of Adwords and allow text and dynamic ads to be created and displayed on their platform.
In order to make the most of your budget, and get your content to the right people, in the right places, at the right times, we focus on the following key areas:
8% of UK searches come direct from Bing Ads
Cheaper than Google AdWords and highly effective
We'll deliver an exceptional ROI
Works perfect as part of Google AdWords and a Local SEO campaign
Getting your Bing keywords ranked 
There's no guesswork involved in our approach, and unlike other Liverpool Bing Ads agencies, we don't rely on vague promises or jargon filled explanations to convince you of our expertise. We know what we're good at, and we'll tell you in a simple, straightforward, and easy to understand manner what we're planning on doing, why we're doing it, and how it's going to benefit your business.
We start with research. We will identify the best keywords for your adverts, and help you create copy that is effective.
Our approach to keywords is comprehensive – this means we don't stop at just identifying your primary keywords, we'll go further and look for those LSI keywords that relate brilliantly to your business and aim to put your page in front of the people who want it!
Testing makes perfect!
No copy, however good, is going to be 100% perfect on the first go – there are so many variables, and as consumer needs and wants change, even the most effective advert is going to need tweaking over time.
We aim for a low cost-per-click, better CPA, and produce PPC and ad campaigns that work in conjunction with your SEO, so you can obtain the full benefits of our high-quality keywords, targeted research, and strategic decisions!
Making your products available on Bing Shopping
Just like Google Shopping, the Bing alternative allows customers to search and compare prices on products. If you're selling products through your online platform, we'll help you set up your Bing Shopping entries, and optimise them for keywords, SEO, and local SEO too.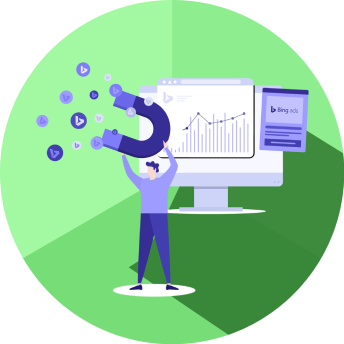 We work with you, but you are in full control!
Our team will collaborate with you and your team in order to create your campaigns, and to optimise the different landing pages and text adverts. We generally take around 2 working days to create an ad campaign, but we will never set them live without first discussing what we're doing with you.
We pride ourselves on giving our clients the best experiences, and we always discuss what we're doing, and why, and run through all the details, before any campaign is sent live.
At Merseyside Web, we are completely committed to bringing you the best for your budget and are confident in our abilities – so much so that we don't require contracts, we know that once you work with us, you'll want to stay.
Each month we'll provide you with easy-to-understand reports, as well as access to your Client Portal so you can check on your campaigns whenever you want.
We'll make sure your campaigns are running as they should be, and keep updating and improving them, so your business continues to benefit.
Make your Bing bring in the customers! Sign up for our Bing Ads marketing today!
Learn more about Bing Ads from our SEO blog
If you're interested in our Bing Ads services, checkout our blog posts written in-house and also by industry experts.
What are you waiting for?
"I get that there are literally hundreds of SEO companies in Liverpool to choose from. So why choose my business? Well, we are 15+ years old and have ranked thousands of keywords at the top of Google. We charge less until your website is found, don't require any contracts and offer live, real-time reporting.  Is that good enough?
Don't delay, call my team on 0151 329 2509 today and lets get your website found and new enquiries coming into your business.
"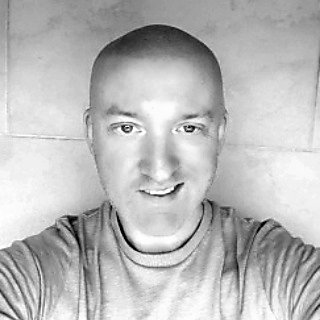 Tell us about your business and how we can help