Bing Places Management
Bing might not quite have the clout of Google when it comes to the Search Engine popularity contest, but there are still enough people making use of the services to make optimising your content worth your while.
Much like Google Business Profile (formally Google My Business), Bing Places is a free service that lets businesses claim their existing local listings, or add new ones, so they're showing the right information in the SERPs.
Making sure your business listings are displaying the correct information is only the tip of the iceberg when it comes to getting this right. Of course, you want to make sure that the content is correct – if you've got an old menu on display, or an out of date price list, you're just asking for unhappy customers and complaints after all!
But we don't stop there. In order to really shine in the listings, and stand out both in general searches and for Local SEO, you need to have an optimised listing, that's going to work its hardest to attract positive attention.
Get found locally by local Bing users
Post and share daily updates (like Google)
11% of local searches come direct from Bing Places
Generate real customers and real revenue via Bing
Bing Places correctly setup
Our first task is to identify any existing listings that have been created for your business, and make sure you've claimed ownership of them. If your business doesn't have a listing, then we get started by creating one – double checking with you that all the contact details are right, and that customers are being led to the correct places (this is especially important if you're using multiple email addresses or phone numbers in your business).
We'll optimise your Bing Places presence in Liverpool, Merseyside and beyond, so you can be sure your Bing Places listing is done right!
Optimised and improved with content
Businesses on Bing Places can add relevant details, descriptions of services, available hours, specific website links, and photos to their listing – and we'll work with you to identify the best keywords to include, as well as keep an eye on the quality of the images to ensure brand consistency.
Making your reviews count for more
Since you can respond to reviews on Bing Places, we take the time to keep an eye on these, and let you know whether you need to comment. Remember, reviews and their comments are indexable by the search engines, so when you comment on a positive review – you're doubling the amount of good things people can find about you online!
Ratings and rankings you'll be delighted with
We want to help you build your Bing ranking organically, so you're listing at the top. We will provide you with reports and access to our Reporting Portal, so you can keep an eye on your campaigns, and see how they're doing at any given time.
We're confident in what we do, SEO is our jam! We're so confident that we don't charge our full fee until your content is consistently ranking in the first 1-4 places for your primary keywords!
Whether you're new to Bing, or want to improve your presence, we've got the tools to get it done – contact us now, and let's make your Bing bring success!
Learn more about Bing Places from our SEO blog
If you're interested in our Bing Ads services, checkout our blog posts written in-house and also by industry experts.
What are you waiting for?
"I get that there are literally hundreds of SEO companies in Liverpool to choose from. So why choose my business? Well, we are 15+ years old and have ranked thousands of keywords at the top of Google. We charge less until your website is found, don't require any contracts and offer live, real-time reporting.  Is that good enough?
Don't delay, call my team on 0151 329 2509 today and lets get your website found and new enquiries coming into your business.
"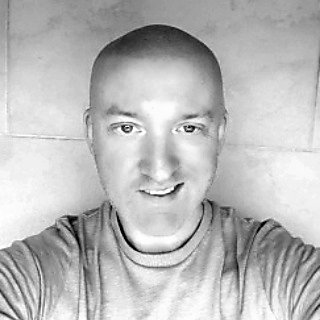 Tell us about your business and how we can help