Finding the Perfect Web Design Company in Liverpool
As a business owner, your priority is to ensure that you have a working website that's not only appealing to the eye, but also provides all of the information and functionality that you require. Sometimes it can be hard to find a company specialising in web design that will provide everything you're looking for at a reasonable price. If you want to make sure that you're going to be working with a reliable partner, follow our five steps to finding the perfect web design company in Liverpool.
Our Five Tips
Know what you're looking for
You might think that since it isn't your job to work on your website, you don't necessarily need to have an idea for what you want it to look (or work) like. However, there's nothing worse than asking a web design company to have free reign on your website only to end up hating the entire design. Having an online presence is so important for creating a new level of brand engagement with your customers, so you'll need to ensure that your website not only looks like it relates to your service(s), but also that it's functional.
When meeting a web design company, make sure that you have specific goals and a clear focus on what you would like to achieve from your website, so that you can ask this agency to provide proof of their capabilities for your project. From this, you'll be able to see if the company is able to provide the level of work that your business is looking for.
Find out what their record of accomplishment is like
Finding a company with a solid record of accomplishment will let you know their performance is consistent. You should always check the performance of the websites they've worked on, as well as reading client testimonials on the service they received.
Case studies are also perfect for taking a look at how the company approached their clients needs and measured the overall results of their accomplishments at the end of the experience. Communication with companies is incredibly important so you should make sure you understand all of the methodologies used by the agency that you've chosen and why they make made the decisions they make.
Discover how much you're willing to pay
Apart from the design process, cost can also be a large factor in whether or not you hire an agency. Obviously you'll want to ensure that you're getting a good price for your website, but quality can cost which is why you might find yourself having to splash out. Coming up with at least a ballpark budget is important before entering into conversations with any web design companies as they'll likely have their own set prices.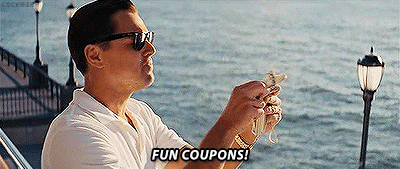 It's important to remember that your money will be paying for the time spent working on your website, so you should always avoid cutting corners to keep your money, as you might end up finding errors in the site later on down the line. When working with an agency, it won't be too hard to obtain a rough estimation of how much they think your website design will cost, which is something you can discuss once you've described what you're looking for.
Find out their relationship with content
Content creation is so important for your website, as it helps to develop a greater user experience. Web design requires some level of content creation as well as focusing on the functionality of the website, and both of these elements have to merge well. Finding a company that understands the importance of content on your website is important, so you'll want to work with a company that tries to find out as much as possible about your business and your customers before they try to develop a website for you.
As well as typical content, a good web design company should know how important blogging can be in helping to build a business's value online. A blog should almost always be included in your website, as it offers the opportunity for people to learn more about your services and recent activity, and gives you the chance to let your customers know more about your business that isn't just about pushing the point of a sale.
Blogs are also perfect for building your search engine presence, as well as being a hub of communication between you and your clients, so you'll need to ensure that any web design company you work with is ready to provide your website with a blog section that you can regularly update.
What is their strategy?
Any web agency you meet with should be able to provide you with a clear overview of their strategy on how they will be achieving the agreed-upon work that you will have already discussed with them. Not only should they reveal their ideas to you, they should be working to make sure that you understand how their strategy will make your business more relevant and trustworthy, which can be reached with solid milestones and expectations.
When you meet with an agency you should ask them to explain their strategy to you, so that you can be certain they're reaching all of their goals along the way.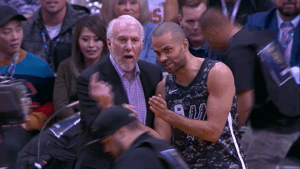 Choose Foundd As Your Affordable Web Design Company in Liverpool
Here at Foundd, we strive to be the most co-operative, proactive, and responsible digital agency and web design company in Liverpool. With reasonable prices, carefully planned marketing strategies, and plenty of reviews available for you to check out how we rank with our customers, you won't have to worry about us under-performing.
We're always happy to speak to all of our customers about how we can offer the best web design in Liverpool, as we know that we always provide outstanding results. If you want to learn more about our work, then you can speak to a member of our team by calling 0151 329 2988.