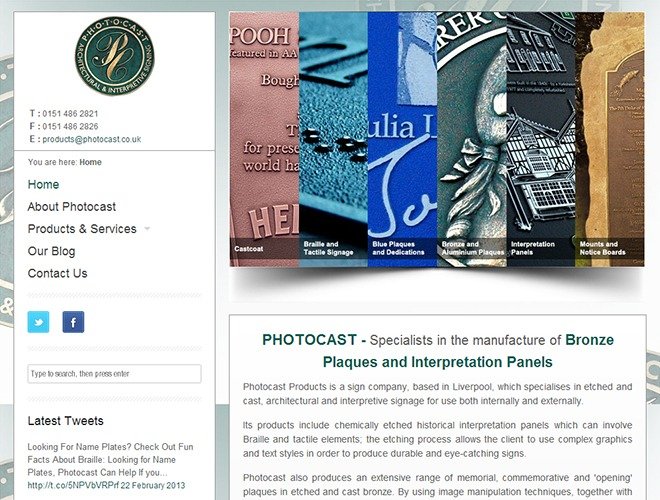 New Website and New Visitors to it
We were asked by owner Tony McCullagh to design a new website and then manage an SEO campaign that would attract new customer to it. Like with most new site builds we sat down and ran through some ideas, what they do like and of course what they don't like.  Within a few days a mock design was completed and passed by Tony and we set to complete the design within 2 weeks.
The site is built using WordPress and like most WP sites integrates well with social media and other 3rd party tools.  The website has had alot of great feedback and continues to be found on Google on the back on the SEO campaign we still manage.
Peter and his team designed a new website and we now have them doing everything.They are there for us when we need anything and I would recommend them to anyone.
Tony McCullagh , Photocast